Network Techlab successfully deployed Amazon SES Service for Mediascope Marketing Agency
Mediascope Achieves Highest Email Delivery Rate with Network Techlab Cloud Service Offering powered by Amazon SES Service.
Organization:
Mediascope Marketing Services
Location:
Mumbai, Maharashtra
Domain:
Advertising Agency
Solution Offered:
AWS SES Service Deployment
Overview:
The Company is India's leading Media Services and Content consultancy operating across India is Headquartered in Mumbai. The company focuses on the unique blend of experience, expertise and creativity for last four decades to provide their customers with a plethora of Marketing Solutions for their branding and tactical marketing ideas.
The Company works with most of the national and international brands for strategizing, ideating and executing integrated marketing solutions for more than 100 brands. To achieve these accomplishments, the company has an in-house team for Content, Design and Account Management.
Network Techlab was engaged with the company to improvise on their Email Marketing response time and Email Server's scalability, so further they will be able to deliver a better user experience in their Email Marketing Service.
Challenges:
Email Marketing Service was one of the integral solutions of the company which they are providing to all their clients. Mediascope was sending daily more than 20,000 emails to their database. The Company was experiencing Operational overheads in their existing bulk email service providers. This solution carried its operational overheads including running dedicated servers with email delivery software and there was need for optimizing email sending practices. This was required for the each Internet Service Provider (ISP) they were using; making changes in the server records was not viable for every time. This solution created a single point of failure for email delivery & tracking.
There was also need of improvements in to the delivery time of emails sent daily. Due to the different ISP and different email servers' delivery time of the email was getting compromised.
Solution:
Network Techlab engaged with Mediascope to solve their above discussed challenge. Our Cloud Server Solutions experts have suggested and implemented an Amazon Simple Email Service known as SES for their email delivery system. This solution was provided with the frontend software, MailBluster- a cloud-based email service used mostly by developers and digital marketers to send email campaigns in bulk. Mailbluster is easy drag and drop email campaign maker which provides you with the email delivery notifications, email analytics and assist you to drive customized marketing automation.
An e-mail can be built on the Mailbluster and will be sent by Amazon SES service. Mediascope sends per months lacks of emails and track thoses emails with proper process. Using Mailbluster app and integration with SES makes it easy to manage & schedule multiple emails every day. Daily limit has also now increased. 50,000/Day can be sent and scheduled.
The Architecture: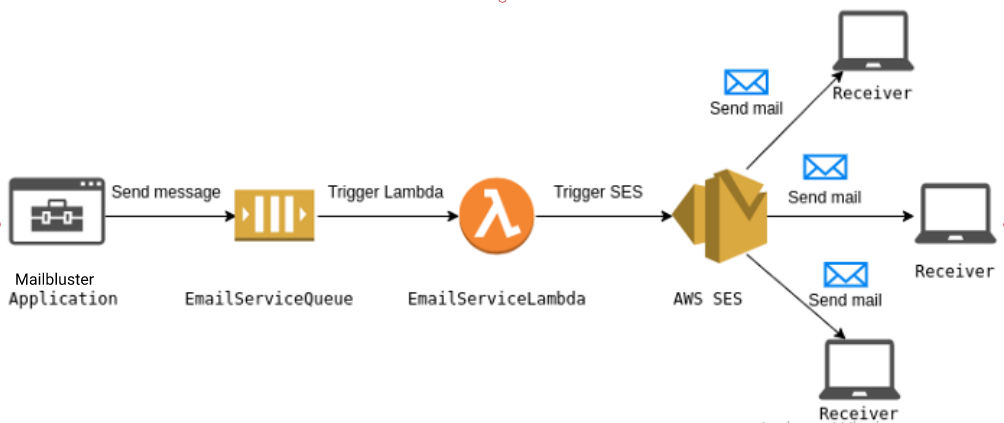 Simple Email Service (SES) is a cost-effective, flexible and scalable email service that enables developers to send mail from within Mailbluster application, including transactional, marketing or mass email.
Amazon SES's flexible IP deployment and email authentication options help them to drive higher deliverability and protect sender reputation, while sending analytics measure the impact of each email. MailBluster is the most advanced, reliable and cost-effective email marketing software in the world. It's so capable; you can send promotional email to millions, while keeping every single email entirely personalized.
Thanks to the below services from Amazon Web Services which helped us to make this deployment faster and scalable:
Security Groups, Roles & IAM (Identity & Access Management) Rules
SES(Simple email service)
Mailbluster
CloudWatch
Lambda
Route53 for records insert
Results:
Mediascope is now using an Email solution that is flexible and affordable. Solution is highly scalable which can be reached globally and promises excellent deliverability by providing stunning results for their customers and also on improvising the user experience.
Benefits Achieved:
Mediascope can now evaluate the effectiveness of using Amazon SES to deliver its marketing and transactional emails.
Mediascope was able to reduce their costs of running systems locally and also allowed their marketing team to focus on enhancing the product instead of spending time other queries.
SES & Mailbluster application is Highly Scalable based on demand. Backed by Amazons massive infrastructure used globally.
Bounce, Complaint & Unsubscribe data can be exported within clicks.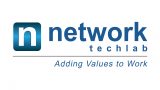 Network Techlab (I) Pvt. Ltd.
41, Sarvodaya Industrial Estate, Opp. Paper Box, Off. Mahakali Caves Road, Andheri East, Mumbai – 400093. India
P: 022-6681 4141 | info@netlabindia.com | www.netlabindia.com
Mumbai | Navi Mumbai | Ahmedabad | Vadodara | Vapi | Pune | Bangalore | Chennai | Goa | Delhi | Kolkata