Diesel Generator (DG)
Network Techlab is one of the prominent Gen-set Dealers in providing digital power back-up solution, designed for the users of tomorrow. NTIPL DG promises world class performance, robust design, digitally connected, ultimate convenient, smart user interface, superior looks and one-stop solution for its esteemed customers.
A genset refers to an equipment whose function is to convert the so-called heat capacity into mechanical energy and then into electrical energy. Briefly, it consists of a motor and an alternator that is coupled and inserted in a base with other elements. Diesel generator are essential to delivers high levels of efficiency and performance, ensuring a continuous supply of power, without breakages, to ensure that your company will not have unprejudiced in the execution of daily work and routines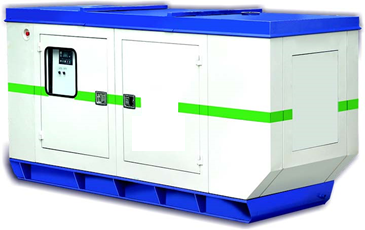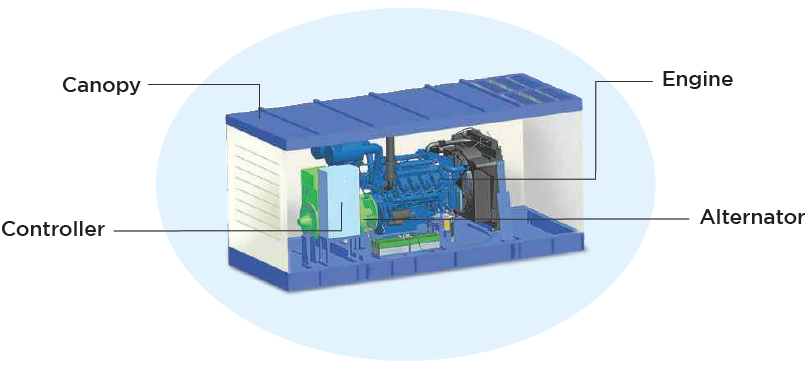 Some key features that are delivered by having our gensets in your organization includes:
Ultimate convenience with AMF
Genset control at your finger tips
QR code enabled genset
Status Indicator
Aesthetically enhanced genset
Single Point of Ownership
Canopy
Silencer inside canopy
Aesthetically designed bolt-less canopy for enhanced product life
Weather and sound resistant enclosure
Ease of access and serviceability
Insulation confirms to UL94-HF1 class for flammability
Engine
Industries most reliable engines, proven over decades
Low emission, high efficiency engines
Compact, robust and rugged design
500 hours lube-oil change period
Controller
Microprocessor based with graphical LCD display
Best in class monitoring and diagnostic capability
Communication configuration enabled
Alternator
Best in class efficiency
Minimum harmonics interference
Vacuum pressure impregnation
Epoxy gel coating on the winding
Our back-up power solutions for diverse market sectors includes:
Offered Products
2.1 kW – 4 kW | 5 kVA – 10 kVA | 15 kVA – 30 kVA | 40 kVA – 125 kVA | 150 kVA – 250 kVA | 320 kVA – 625 kVA | 750 kVA – 1010 kVA
Offered Services
Annual Maintenance Contract
Project Consultancy and Designing
Key Applications
Data Centers | Health Care Industry | Telecom Sectors | Manufacturing Industry | Textile Industry | Stone Crushers | Commercial Sectors | Automotive Industry | Residential Applications | Hospitality Industry
NTIPL as Diesel Generator Service provider, delivers the best un-interrupted power to our customers by providing high quality D.G. sets, service backed by our qualified service engineers.