Solar Panels
Photovoltaic solar panels absorb sunlight as a source of energy to generate direct current electricity. A photovoltaic (PV) module is a packaged, connected assembly of photovoltaic solar cells available in different voltages and wattages.
Working and Schematic Representation
Photovoltaic modules constitute the photovoltaic array of a photovoltaic system that generates and supplies solar electricity in commercial and residential applications.
NTIPL is one of the leading Solar Panel distributors companies in India. We provide the best-manufactured brands of solar panels all across India.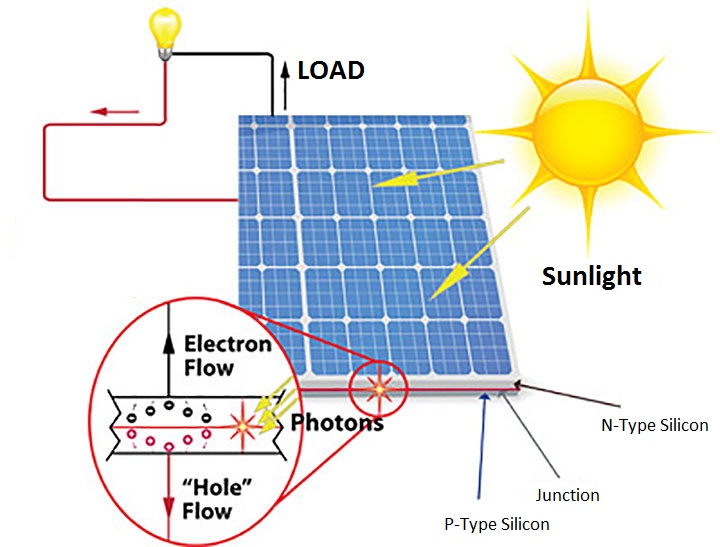 After Sales Service and Support From NTIPL:
There are basically two types of solar panels available in the market like:
Mono Crystalline
Poly Crystalline
Key Applications:
Solar Street light
On-grid Solar System
Offgrid Solar System
Hybrid Solar System
Solar Water Pump
Other Solar Projects