Energy Management System
At NTIPL we deliver comprehensive, integrated energy management from Field to Management level – future-proofing your production.
An Energy Management System is a system of computer-aided tools used by operators of electric utility grids to monitor, control and optimise the performance of the Generation or Transmission system. Also, it can be used in small scale systems like micro grids.
As we know energy is a valuable resource. If you're seeking to lower your energy costs, increase your competitiveness and comply with statutory requirements, you know that consistent, end-to-end energy management is essential for industrial production. To be able to make the right decisions at the right time, you have to keep a constant eye on energy consumption throughout your entire company.
We identified four steps for the Energy-Management process like:
Metering your energy consumption and collecting the data
Finding and quantifying opportunities to save energy
Targeting the opportunities to save energy
Tracking your progress for saving energy
 EMS help us in cost reduction, risk free environment and to reduce carbon emissions. Much of the importance of energy saving stems from the global need to save energy – this global need affects energy prices, emissions targets and legislation, all of which lead to several compelling reasons why you should save energy at your organisation specifically.
Key Features:
Automatic steady-state optimisation control
Auto control overload, over/under voltage
Auto control LTCs, circuit breakers, relays, etc.
Minimise MW & Mvar losses
Minimise power factor penalties
Maximise voltage security index
Energy cost assessment
Supervisory & advisory control
User-friendly logic & macros
Control system simulator
Intelligent generation control
Fuel cost optimisation
Improve power supply reliability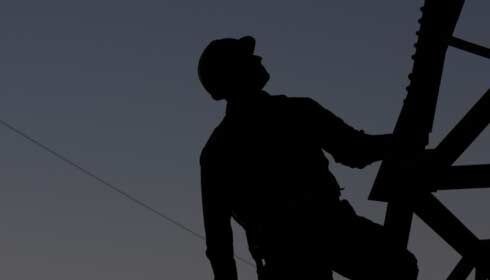 Applications of EMS
Energy Management is the key of saving energy in any organisation.
Telecom | Media and Entertainment | Data Center/Co-location/Hosting | Manufacturing | Industrial | Pharmaceuticals | Transportation | Healthcare | Hospitality
Why Us
We provide comprehensive and efficient Energy Management solutions that helps business in:
Integrated Energy Management
Reducing energy costs
Fulfilling statutory requirements
An overview of energy consumption for your entire company at all times
Our Energy Management Systems forms the basis for cost-effective energy management aimed at reducing energy expenditures and increasing energy efficiency.  We offer the total energy consumption of your company at a glance. Some of the best advantages we deliver along with EMS are:
Acquisition and pre-processing of energy and operating data
Monitoring of energy and operating data
Controlling of energy and operating data
Cost-centre-oriented accounting
Baseline management
Energy forecast
Management of energy efficiency measures