Access Console Server
A serial console provides remote access for port configuration, upgrades, troubleshooting, and disaster recovery when the management of IT equipment is critical, and IP connectivity isn't an option.
Network Techlab aims to an intelligent IT management ecosystem, with innovative serial console servers that allow you to securely manage in-band and out-of-band networks via serial port access. We help you simplify installation and provisioning through one-time creation and push of configuration files and firmware. We're here to assist you with the best way to integrate multiple Avocent ACS serial consoles for increased customization and centralized user management.
Local Rack Access Consoles
You need a data center access point that gives you simplicity, efficiency and ease of use. The Avocent® LRA Console family is helps make your job easier. We offer you quick and easy access to multiple servers, making software upgrades, troubleshooting and system monitoring more convenient and less time consuming.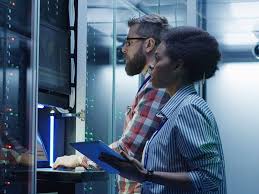 LRA Consoles Consists:
Tray Only
Avocent LRA Console trays let you view servers, network switches and other IT gear immediately without crash carts or other bulky access equipment. These trays feature standard USB and VGA interfaces that are natively compatible with a vast number of servers and network devices. You can easily and eff iciently use our trays with many of the market-leading Avocent access technologies, including all recent Avocent data center KVM solutions.
Pre-Integrated KVM
You understand how valuable data center real estate can be. A crowded server rack can make your job a lot harder. The Avocent LRA Console is available with pre-integrated 8- and 16- port KVM that seamlessly fits into the same 1U the LCD tray is occupying, providing vastly improved utility while conserving space.
ACS 8000 Advanced Console Server
The Avocent® ACS 8000 advanced console server series continues the long running success story with a new, ground-up platform of innovation, integrating important new connectivity features such as gigabit fiber, USB and sensors. IT professionals and network operations center (NOC) personnel can now harness these new capabilities to further enable them to perform secure, remote data center management and out-of-band management of IT assets from anywhere in the world. Featuring a dual-core ARM processor architecture with expanded memory capabilities, the updated Linux operating system and DSView™ management software, provides the Avocent® ACS 8000 optimal performance, security, reliability for a complete out-of-band management solution.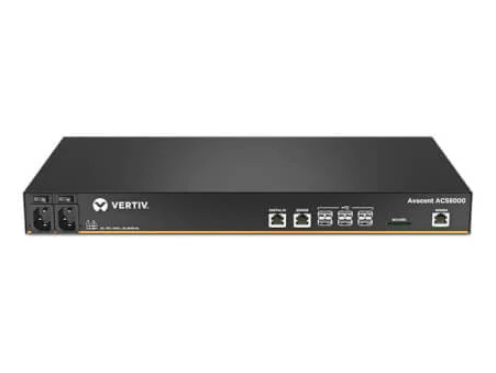 Applications:

Secure console and power management
Server and network management
Secure access to test and development lab environments
Telco central office and remote facilities