NTIPL has hosted & provided an effective solution of Kofax Power PDF for Haffkine Institute to make their pdf conversion more relevant & productive
PDF conversion made easy with Kofax Power PDF.
Organisation:
Haffkine Institute
Location:
Parel, Mumbai – 12.
Domain:
Biomedical Research Centre
Solution Offered:
Kofax Power PDF
Overview –
Haffkine Institute was incorporated in 1899 & has provided a centre-stage for biomedical research in Mumbai for most part of the last century. Since then the Institute has emerged as a multi-disciplinary, full-fledged bio-medical research Institute engaged in various aspects of infectious diseases.
The Haffkine Institute has been a centre for Scientific & Industrial research since its inception in 1896. What had initially started as a bacteriology research centre, now offers services in various quarters of basic & applied bio-medical sciences.
Due to having exposure in multiple sector with each work segmented, such Institute has large space of working related to document management & scanning work.
Hence increasing in the number of paper work related to Institute process, Haffkine requested us for a suitable yet convenient PDF converter for document conversion, subsequently we delivered them with an excellent working Kofax Power PDF ensuring their usage for durability & accessibility.
Challenges –
We found some areas consider to be challenging on the basis of below factors :
1. Delay in decision making because of pricing of the software available in the market.
2. Multiple Demo session but no such data accuracy found.
3. Software demonstration was not matching with the actual challenges of the organization.
Conclusion –
NTIPL assisted Haffkine Institute to deploy a most powerful tool for Viewing, Editing and Converting PDF documents and delivered below benefits:
Suitable for any operating system
Easy accessibility
Increase in productivity
Increase in PDF conversion
Reliability in operations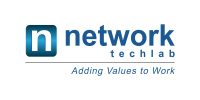 Network Techlab (I) Pvt. Ltd.
41, Sarvodaya Industrial Estate, Opp. Paper Box, Off. Mahakali Caves Road, Andheri East, Mumbai – 400093. India
P: 022-6681 4141 | info@netlabindia.com | www.netlabindia.com
Mumbai | Navi Mumbai | Ahmedabad | Vadodara | Vapi | Pune | Bangalore | Chennai | Goa | Delhi