NTIPL catered leading software & tech service company cooperatively by providing them with excellent solution of MacBook Pro for enhancement of their  routine working system in their Business.
Network Techlab assisted leading software & tech service Organization in achieving more productivity & accessibility in their Business by offering them with High end MacBook Pro solution.
Organisation:
Leading Software Tech Service Company
Location:
Dadar west, Mumbai – 13.
Domain:
Software & Tech Service
Solution Offered:
10 Mac Book Pro Solution
Overview –
Incorporated in the year of 2009, The company designs and develops software. The Company offers online Stock trading applications and stock market software, as well as they provide tools such as brokerage and margin calculator, option strategy builder and order generator. The Company serves customers in India. As the system total work is under the circumstance of paper work, documentation & database management, a complete solution of powerful processor, durability & optimizing software system was the need of Business hours & conclusively we offered them with the best solution for their share market environment.
Challenges –
Some of the Challenges company faced due to following reasons –
Hard disk was old & lower in storage system.
Low potentiality in production of outputs in data & communication.
Logging of unnecessaryprograms in system.
High cost maintenance.
Durability of existing system.
Why Innovation was required / Solutions offered –
Being one the leading company from the era of share & stock market activities, broking & market investment, the present solution of workstation that the company having was a downgrade processor system. The system was tentatively giving the lower output into their Business hours which is indirectly hitting to their day to day transaction activities. However, with thorough interaction with Network Techlab, we defined the root cause of their working culture, & offered them with a high end durable working Macbook pro solution.
Conclusion –
We have provided solution to the Leading software & tech company on the following conclusions –
Macbook service & solution that last for a long time.
Powerful operating system that acceleratedproductivity in database.
Multitasking has made the system more operating & enhancing.
Downloading of files, documents at utmost speed.
Optimization of a complete solution for Business.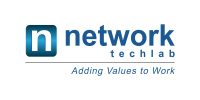 Network Techlab (I) Pvt. Ltd.
41, Sarvodaya Industrial Estate, Opp. Paper Box, Off. Mahakali Caves Road, Andheri East, Mumbai – 400093. India
P: 022-6681 4141 | info@netlabindia.com | www.netlabindia.com
Mumbai | Navi Mumbai | Ahmedabad | Vadodara | Vapi | Pune | Bangalore | Chennai | Goa | Delhi