Here we cover all the challenges you faced while using IoT devices daily, and a complete guide to overcoming these challenges.
Download IoT Security Guide
IoT Technology is a new Digital Tool to Automate your Businesses
Most of the companies are leveraging benefits such as process efficiency, productivity, cost reduction also recognizing the IoT as an extraordinary source of intelligence into how their products are really changing the lives of their employees and customers.
The study highlighted that by the end of 2019, India had 200-250 Million connected devices. It also estimates that this number will grow tenfold to touch 2 Billion devices by 2021, signaling exponential market growth in the next few years. In fact, IoT adoption has exploded in the last 3 years, with enterprises spending billions of dollars in testing and deploying several IoT use cases. A large part of this spend – about 60-70% – is comprised of software and hardware products, while the rest is on services. Manufacturing, Automotive & Transportation, and Energy & Utilities are the top 3 verticals driving investments in IoT.
But do you know, this extends the threat surface for your company network. The influx of IoT devices in the enterprise poses a new set of challenges, particularly for security teams.
Despite the many advantages, the interconnectedness of IoT presents a substantial challenge to enterprises in terms of grave security risks arising from unmonitored and unsecured devices connected to the network.
Challeges Face by Security Teams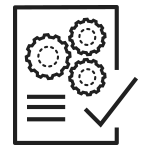 Inventory
Not having a true understanding of what IoT devices are in the network and how to keep track of new ones.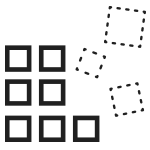 Data Volume
Overseeing vast amounts of data generated from both managed and unmanaged IoT devices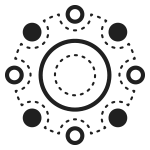 Diversity
The sheer diversity of IoT devices in terms of their limitless forms and functions

Threats
Lack of well-embedded security into IoT device operating systems that are hard or impossible to patch