Today, organizations are working on multiple workloads. Multiple user group required multiple operating system based on their needs. IT teams struggling to provide users with multiple operating system due to scalability and functionality. Increased remote users and stringent IT policies are growing concerns for IT Teams. A one revolutionary solution is being popularly used by industry to solve this challenges is VDI.
After covid many organizations adopted the concept of Virtualization according to the recent research and Markets report states the global virtual desktop infrastructure market size was valued at $9 billion in 2021 and is projected to reach  $19.8 billion by 2023 growing at CAGR of 8.3% from 2022 to 2031.
Virtual Desktop Infrastructure (VDI) is a technology that refers to the use of virtual machines to provide and manage virtual desktops. VDI hosts desktop environments on a centralized server and deploys them to end-users on request.
Persistent and non-persistent VDI
There are two primary versions of VDI platforms: persistent and non-persistent. Persistent solutions boast virtualized desktops with a unique desktop image for each user that can be customized and saved for future use. This type of VDI is very similar to a traditional physical desktop. Non-persistent VDI solutions offer up a collection of identical desktops that users can access on an as-needed basis. In this type of VDI environment, the desktops revert to the original state after each user signs out.
These versions of VDI can be deployed in one of three main environments:
Desktop-based VDI: In this case, VDI consists of a desktop running in a virtual machine hosted on a server in a data center.
Server-based VDI: This type of VDI features a desktop running in a server with an operating system available to just one user at a time as a Remote PC.
Session-based VDI:The third option is an individual session running inside a server operating system on either a virtual machine or a physical server.
Need Of Virtual Desktop Infrastructure solution In Enterprises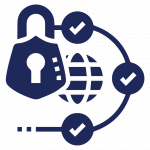 Flexible access to data and applications
As applications and data are stored on central servers, this enables access independent of the time and place and device enabling end-users enjoy flexible yet secure application availability.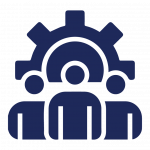 Simplified management
Centralized storage of data and applications enable IT to manage desktops efficiently. Since user profiles are also stored centrally, rolling out OS, application and bug fixes are ,simplified.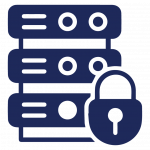 Secure access
End-users only have access to applications and data specific to their roles as a result of role-based user profile creation and policy adherence. This also enables enterprises in providing contract employees and partners with secured access to relevant data and applications.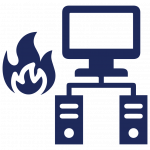 Rapid disaster
recovery and business continuity – In the event of a disaster, virtual desktops can be provisioned from the centralized backup, thereby ensuring business continuity
Why are you exploring VDI?
Supporting remote users who need access to core applications
Temporary/makeshift your office
Achieve operational flexibility
Simplification of licensing and compliance
Looking for next-generation infrastructure at the PC/hardware refresh cycle
Implementing a BYOD policy
Looking For VDI Provider in Mumbai ?
We support your decision to switch to a Virtual Desktop Infrastructure as it will ramp up your organizational work style.  Network Techlab can make your journey easier & simpler to get on the VDI platform. leverage hassle-free VDI experience like never before. Network Techlab has deployed more than 600 projects of VDI in Mumbai and across India. As an Organization Network Techlab has achieved expertise in VDI solutions along with interaction for ZTNA and Multi-factor Authentication facilities.  We are a trusted provider of VDI solutions in Mumbai.