Network Techlab profoundly made the significance of providing a high end laptop that designated with customization for ease working of the Creative Land Advertising Pvt Ltd.
We provided a solution of High end Laptop to Creative Land that links defined SLA obligations for the provider in terms of productivity & service performance with metrics that facilitates the provisioning of the Organization.
Organisation:
Creative Land Advertising Pvt Ltd
Location:
Kurla, Mumbai – 70
Domain:
Consulting, Technology Services
Solution Offered:
Dell Precision High End Laptop in bulk requirement
Overview –
Creativeland Asia is one of Asia's most awarded and respected creative company that caters consulting, technology & sourcing services. It is the largest and the most sought after independent brand communications, advertising and design firm. It's an emerging creative empire, which is in the business of creating advertising, digital and branded creative content.
Being a versatile organization in the creative field of consulting & advertising, they constantly need a workstation or a system that can cater them for multi tasking activities. As the present system of Laptop is not defining & giving required output, hence company approached us with hope of a High end Laptop that dignifies their work for smooth functioning. Similarly we deliver them with an excellent performing solution for the same.
Challenges –
Client faced multiple situations as challenges such as –
System was giving output in low productivity.
Poor performance due to non upgradation.
Required maintenance that was carving more cost.
Battery performance has made the work tentative & delayed.
System inefficiency with file compatibility.
Why Innovation was required / Solutions offered –
Advertising & consulting is one of the hottest industry and so does the people. To execute their ad campaigns seamlessly to present a new creative idea, employees & management should have an excellent high end Laptop to impress and dominate the competition in the booming market.
High end laptop is a need to present high-quality graphics, manages to format a big-sized excel data report and presentation without any lag. Hence, due to a good reputation in the market, Creative Land approached to us for a customized laptop that can fulfill their necessities & can stabilize more productivity in the Business for expansion & growth.
Conclusion –
Organization was highly organization with solution provided on based of following conclusion –
Instant responsive of Laptop processor.
Prompt updation & upgradation on time.
Quick service support has made the work much easier than old Laptop.
Customized configuration assisted for smooth working flow.
Help in offline operation of the Business.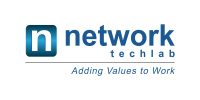 Network Techlab (I) Pvt. Ltd.
41, Sarvodaya Industrial Estate, Opp. Paper Box, Off. Mahakali Caves Road, Andheri East, Mumbai – 400093. India
P: 022-6681 4141 | info@netlabindia.com | www.netlabindia.com
Mumbai | Navi Mumbai | Ahmedabad | Vadodara | Vapi | Pune | Bangalore | Chennai | Goa | Delhi