One of the leading online sellers provided secured remote access to their employees
NTIPL has deployed a successful tally on cloud infra for one of the top sellers of the e-commerce industry, provided with secured remote access reduced the cost of local running systems and maintenance.
Organization
Olympia Industries Ltd
Location
Mumbai
Domain
Ecommerce
Solution:
Tally on Cloud using AWS
Product:
AWS Cloud Services
Overview:
The company was incorporated in 1987. Two decades, Olympia industries have been a representor of constant growth and empowerment. The company is providing superior quality products and just in time delivery in the market.
The company is official seller of Amazon and deals in to products from different segments such as Baby care, Home & kitchens and Beauty & Personal Care Appliances. Company operations been done throughout the nation and currently, they have warehouses in Mumbai, Bengaluru, Gurgaon and handle the massive requirements of the customers.
The company has a good team who is working towards the customer's needs and they need to access multiple business applications in order to perform their daily task. Accessing ERP Business Applications like Tally was in multiple regions was primary business needs so that user can access apps from anywhere.
Challenge:
The Company was having a basic website and they wanted to upgrade to an e-commerce website using WordPress Platform so that they can manage easily in the backend. Multiple orders from multiple regions, delivery management and tracking of the orders needed to be done as per the process on the correct timelines. The company was looking for a dynamic website server where they can host their website and run the e-commerce store without any downtime.
Deploying a website wasn't an easy task, many activities aligned to make e-commerce store live such as creating a server, deploying necessary services on the server to install word press. Maintenance, Backup and Auditing of computing storage for website was happening manually. The company wanted to centralize and automate this process to maintain uptime.
Solution and Benefits:
Team Network Techlab got to engage with the company and provided with a solution for the above-discussed challenge. Thanks to Amazon Tally Cloud Service where tally data is provided as a SaaS model. This allows to use their own Tally License and ERP-related services from any supported device from any location. Secure access to business applications & enterprise desktops given to users so that they can access anytime, anywhere using any supported device. Tally application deployed on the cloud so users can work remotely. They can access from on-premises & from work also. Herewith enhanced solution design users can also access privately using baston host client provided to them. This is possible with the help of IP. AutoStart & Auto Stop of instance is enabled.
Architecture :
The Company uses application and utilizes a Tally App & multi-RDP license This provides isolation of services for both security and performance. The entire environment resides in a Virtual Private Cloud (VPC) to improve security in addition to Security Groups, Role-based permissions and custom Identity and Access Management (IAM) rules. Remote users access using RDP license. In this automation backup also sent in another region. Automated start stop instance as per requirement time. Remote Users & On-premise workers can also connect easily.
Network Techlab utilized the following AWS services in the production solution:
RDS License windows
Security Groups, Roles & IAM (Identity & Access Management) Rules
Windows EC2, Linux
Tally
Flow Logs
CloudWatch
Lambda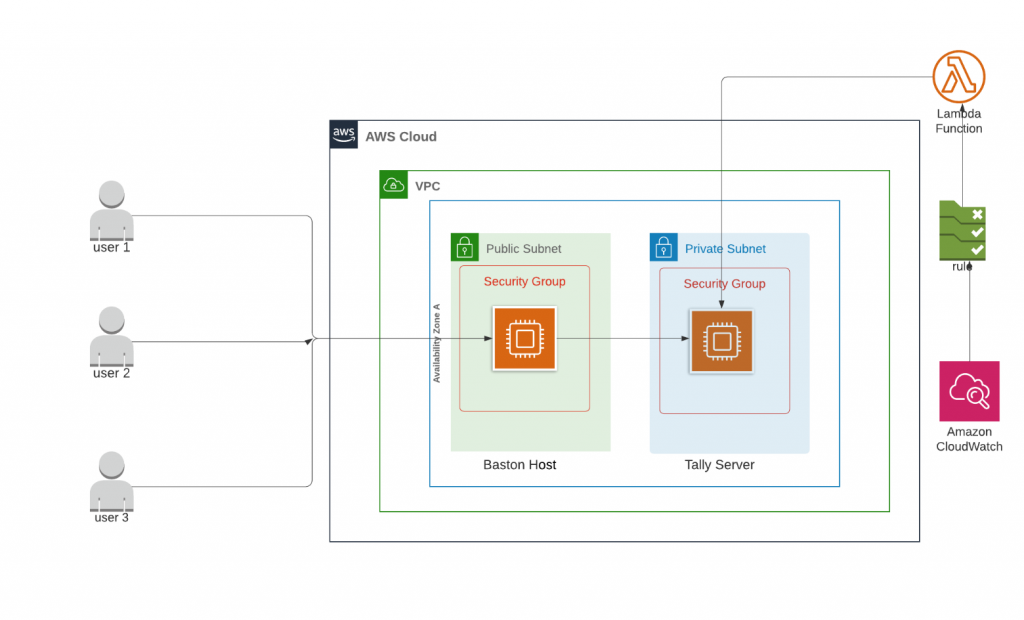 Results:
Optimized Architecture for Company enabling employees work from home
Reduced the Cost of Local running system also shifted from CAPEX to OPEX model
Eliminates the Cost of licensing, On-site maintenance and Hardware refreshes
Application can scale up or down based on demand. Backed by Amazons massive infrastructure, you have access to compute and storage resources when you need them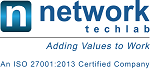 Network Techlab (I) Pvt. Ltd.
41, Sarvodaya Industrial Estate, Opp. Paper Box, Off. Mahakali Caves Road, Andheri East, Mumbai – 400093. India
P: 022-6681 4141 | info@netlabindia.com | www.netlabindia.com
Mumbai | Navi Mumbai | Ahmedabad | Vadodara | Vapi | Pune | Bangalore | Chennai | Goa | Delhi | Kolkata