Transformation of Newgen Enterprise to the Cloud.
Network Techlab helped Newgen Enterprises to migrate from a legacy system to a cloud solution.
Organization:
Newgen Enterprise
Location:
Pune, Maharashtra
Domain:
Software Company
Solutions Offered:
VPC (Virtual Private Cloud), Subnet, Route tables.
Security Groups, Roles & IAM (Identity & Access Management) Rules
Linux on EC2, Windows EC2 File Server
MS SQL on EC2, IIS, Active Directory on EC2
CloudWatch, S3
VM Series Paloalto Firewall
Overview
Newgen Enterprise is a division of Newgen KnowledgeWorks, which provides publishing, digital services, and technological solutions to some of the world's most prestigious publishers. Newgen KnowledgeWorks, founded in 1996, has grown its service portfolio and client base over the last two decades. Newgen KnowledgeWorks helps its clients maximize their efficiencies in a competitive market by providing a single source of outsourced and in-house solutions across the content lifecycle.
The Challenge:
Newgen also desired a more highly available solution than its on-premises data centers could provide.  Newgen needs to enhance its IT infrastructure on numerous fronts in order to accomplish its lofty goals.  For on-premise datacenters, there is a lack of documentation support and redundant data. Newgen Enterprises, a digital services and technology solution provider, demands 24×7 availability and is experiencing performance challenges with its on-premise data center.
Start and end dates of the project:
Start date: 18th Dec 2021
End date:  28th Dec 2021
NTIPL Solution:
This was a massive project that required a joint effort between Newgen Enterprises and Network techlab. It began with an in-depth analysis of Newgen's data, workloads, and applications. In addition to technology, the project also involved assessments on IT processes, people and skills, security and compliance practice, and cloud operations. To achieve Newgen's multiple business goals, the team constructed a phased approach. The first phase consisted of migration from the existing infrastructure to AWS, with a subset of refactoring, to meet specific cost optimization targets. Phase one required careful planning, team coordination, and detailed research into the customer's existing application infrastructure, deployment processes, monitoring and alerting frameworks, and a data persistence tier. The team then presented a migration strategy with preliminary architecture and cost estimates to Newgen's leadership team The second phase of the project consisted of a comprehensive modernization plan. Drawing on Network techlab's experience in the modernization of tightly coupled applications, the team was able to build out a comprehensive plan to achieve this goal. This plan involved rearchitecting the platform by decomposing large applications into many smaller microservices that are independently deployable, scalable, and follow their own lifecycles. Refactoring and modernizing an application of this scale takes careful planning, design, and implementation.
In Newgen Enterprises architecture we have created a VPC network as per on-premises, also we have end-to-end security VM firewall deployed on AWS cloud. so after all servers migration & deployment with the support team. Also, on-premises 15+ TB data migrated on a cloud. Using global protect users can access file servers from home. They do have not any bandwidth issues. Active directory all users are on AWS EC2. All 100+ users are login in using the Active directory. Internally Applications are also working once they are connected from Global protect clients.
All users are connecting from outside the office & home. This is the best solution for WFH users with secure connectivity. All inbound & outbound traffic filtered through the Paloalto firewall. MS SQL database also restored from on-premises to EC2 windows & applications running on IIS. The company then handed over production support and stayed on for escalations only.
Network Techlab utilized the following AWS services in the production solution:
VPC (Virtual Private Cloud), Subnet, Route tables.
Security Groups, Roles & IAM (Identity & Access Management) Rules
Linux on EC2, Windows EC2 File Server
MS SQL on EC2, IIS, Active Directory on EC2
CloudWatch, S3
VM Series Paloalto Firewall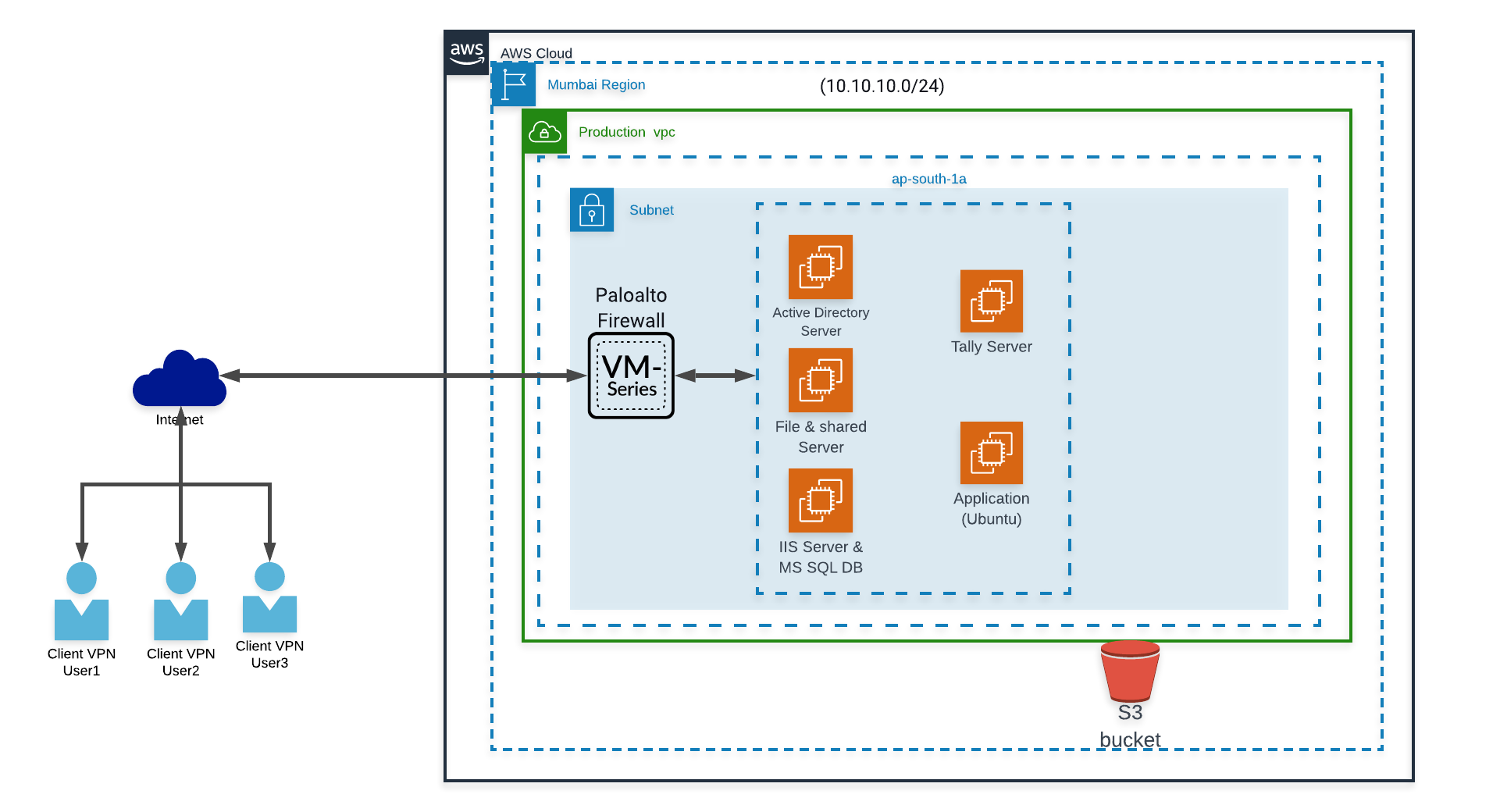 Results :
99% availability of servers
All users are working from home.
Improves reliability, availability, and scalability for its customers
All infra, inbound & outbound traffic on AWS is inspected by VM Series firewall.
Benefits Achieved:
Increased scalability to optimize infrastructure costs and react in real-time to fluctuating customer workloads.
Improved application reliability by automatically replacing instances that experience issues without impacting availability.
Migrated services to stateless services, reducing the probability of data loss in the event of a hardware or software failure.
Increased speed of feature delivery and patches to production.
Saving cost of commercial office space rent.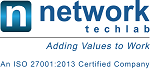 Network Techlab (I) Pvt. Ltd.
41, Sarvodaya Industrial Estate, Opp. Paper Box, Off. Mahakali Caves Road, Andheri East, Mumbai – 400093. India
P: 022-6681 4141 | info@netlabindia.com | www.netlabindia.com
Mumbai | Navi Mumbai | Ahmedabad | Vadodara | Vapi | Pune | Bangalore | Chennai | Goa | Delhi | Kolkata