Audio Visual and Lighting Solutions
With the giant steps has the technology is taking with the changing demographics, we at NTIPL have taken the first step in ensuring that India is not left behind in that race. We provide next-gen technologically advanced Audio Visual and Lighting Solutions and Services which help an organization reach successful heights. We deal in a vivid range of Visual, Audio and Lighting solutions which will help to uplift the productivity of any organization.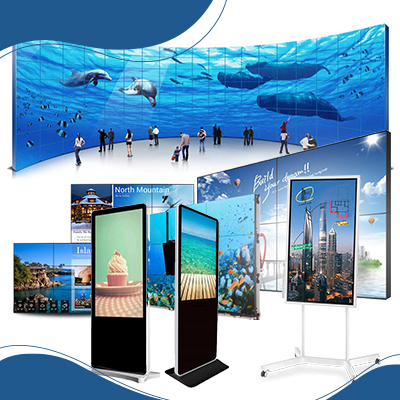 Visual Solutions
NTIPL's visual solutions can seamlessly blends hardware with software and give a amazing output which enables any organization to create dynamic information experience to engage their audience.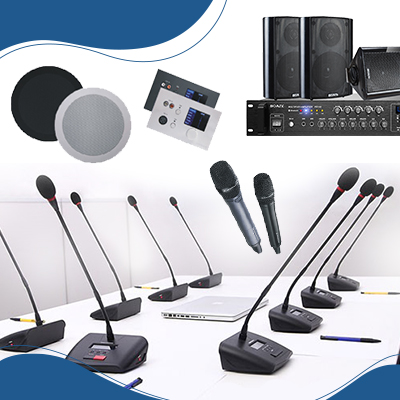 Audio Solutions
We provide industry-leading audio products which includes Speaker, Microphones, DSP's, Amplifiers and Mixers. Get the perfect audio solution for your organization.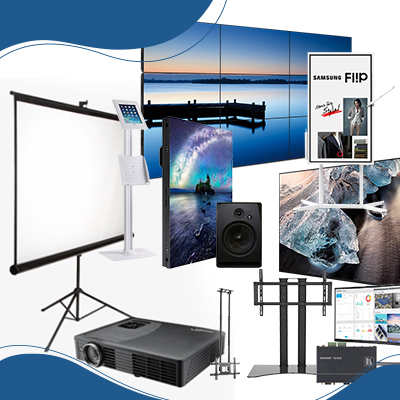 AVL Accessories
To complete any AVL solution it need's to be integrated with other accessories with holds, connect and also help to transfer the data signals between the devices.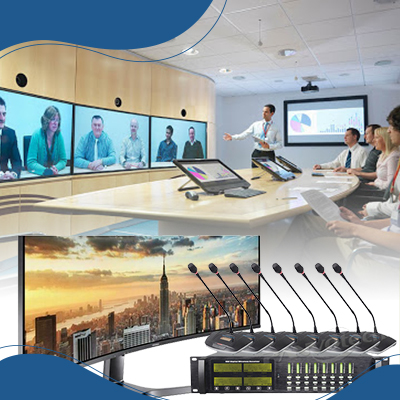 Other AVL Solutions
NTIPL is one of the single source for AVL solution provider, we have multiple AVL solutions to fulfill each-n-every requirements of your business