A Glance Through NTIPL'S Activities
Authorized Channel Partner For Capacitor
NTIPL is an authorized Channel Partner for Capacitor in association with TDK India Private Limited (formerly known as EPCOS)
Our Solution Portfolio with TDK includes: PFC Capacitor, PF Controller & Measuring Devices, Switching Devices, Reactors, Detuned PFC, Active Harmonic Filter & Power Optimizer, EPCOS APFC Panel and Static VAR Generator (SVG)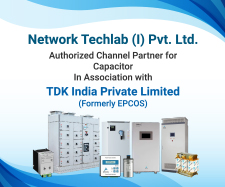 Authorized Dealer For Zebra
NTIPL offers an extensive portfolio of visibility solutions incorporating barcode, RFID and location systems that transforms the physical elements of a business into the digital. This transformation creates a transparent picture of an organization's value chain by helping you know – in real time – the location, motion and state of assets, people and transactions throughout your operation.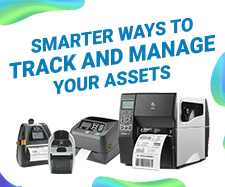 Authorized Channel Partner For Nutanix
NTIPL has been awarded the title of Master Partner by Nutanix who has met the Busniess and Program requirements to qualify as a Nutanix Master reseller partner and is approved to resell Nutanix products and services.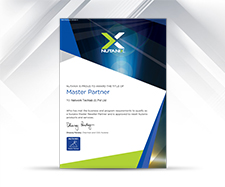 Some real IT infra cases where NTIPL successfully lent a helping hand for their esteemed customers with customised solutions.
Network Techlab (I) Pvt. Ltd. helped a leading manufacturer in the improvement with Backup Solutions…


Network Techlab (I) Pvt. Ltd. Added Value to the Existing Time and Attendance Software by Using the Matrix Solutions for Cafeteria Management…
NTIPL Assisted A Leading Co–operative Insurance Broker Company With Elastic & Secured AWS Cloud Solution…