Optimum efficiency of various systems and devices can be achieved by managing the air flow in the data center properly. It is done in order to avoid mixing hot and cold air thus increasing efficiency.
Key Advantages of Air Flow Management:
Increases Efficiency of the IT Equipments | Reduces Power Consumption | Reduction in Air Loss
CONTACT US
Please fill the below form and we will get in touch with you to conduct Data Center Air Flow Management
Functioning of Data Center Air Flow Management Systems.
1. Installing ducts to regulate the airflow in the room in order to reduce air loss
2. Using raised floors in traditional data centers to maintain the regulated airflow and cooling in the data center
3. Use of active tiles to provide additional cooling wherever required when the room cooling is insufficient or when a particular rack has high-density servers stacked in IT equipments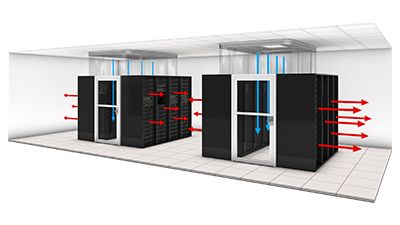 4. Adopting cold aisle containment approach in traditional data centers to prevent the air loss in the room and to create cold aisle on the front sides of the server racks and hot aisles behind the racks to avoid mixing of hot and cold air
5. Use of blanking plates in the Racks to reduce the air loss and allow proper cooling to the IT equipments
Primary Objective of Air Flow Management in Data Center: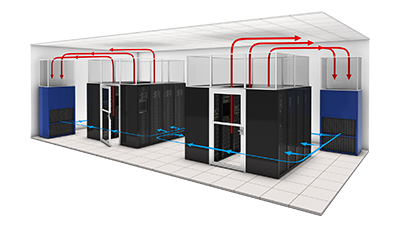 To protect critical equipment
Lower the air temperature at the point of server intake
Eliminate hotspots within the server racks
Minimize or eliminate co-mingling of hot aisle and cold aisle air
Prevent short cycling of cold air
To build safety features into the designs to protect personal and IT equipments
Secure your Critical Data Center essentials by availing Data Center AMC now !
Request a Call Back and we'll get in touch with you.