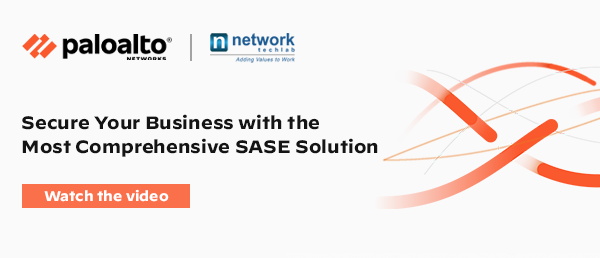 Enterprises are changing the way they work; existing network approaches and technologies no longer provide the levels of security and access control required. Organisations demand immediate, uninterrupted access for their users, no matter where they are located.
With an increase in remote users and software-as-a-service (SaaS) applications, a revised approach to network security has risen. SASE or Secure Access Service Edge Solution is an emerging cybersecurity concept that helps organisations harness the future of network security. According to Gartner*, by 2024, at least 40% of enterprises will have explicit strategies to adopt SASE, up from less than 1% at year-end 2018.
Prisma Access from Palo Alto Networks is the industry's most comprehensive SASE solution designed to deliver security edge to edge.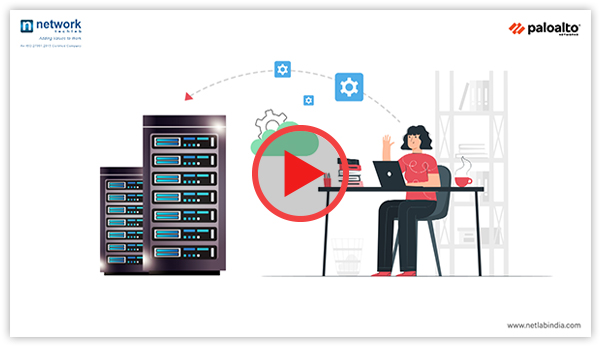 Network Techlab and Palo Alto Networks have come together to secure your remote workforces at scale, no matter where they are. Based on a three-pillar approach—Coverage, Visibility and Enforcement—Prisma Access helps you deliver consistent security to your remote networks and mobile users. Click on the video to know more.
CLICK HERE TO GET IN TOUCH WITH US
This email was sent on behalf of Palo Alto Networks and Network Techlab Pvt. Ltd.
© 2020 Palo Alto Networks, Inc. Palo Alto Networks is a registered trademark of Palo Alto Networks. A list of our trademarks can be found at https://www.paloaltonetworks.com/company/trademarks.html. All other marks mentioned herein may be trademarks of their respective companies. Read the Privacy Policy.