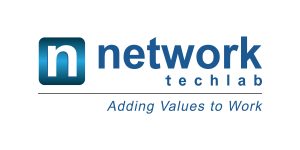 Complete Email Security Solution for Emerging Attacks Daily
Inbound email attacks are not new to the industry, enterprises are blocking spam emails, viruses and malware but phishing emails and ransomware attacks aren't recognized by the traditional email security solution.
Barracuda Total Email Protection is the most effective solution to prevent targeted social-engineering attacks. Its multi-layered approach combines a secure email gateway, AI-powered fraud protection and advanced security awareness training. This results in comprehensive protection against business email compromise, account takeover, and other advanced email threats.
WHAT YOU GET IN BARRACUDA EMAIL SECURITY SOLUTION

Barracuda Sentinel (Inbox defense)
Sentinel is a comprehensive artificial intelligence (AI) solution for real-time spear phishing and cyber fraud defense.
There are three main components:

Barracuda Essential (Gateway level defense)
Barracuda Essentials quickly filters and sanitizes every email before it is delivered to your mail server to protect you from email-borne threats. Using virus scanning, spam scoring, real-time intent analysis, URL link protection, reputation checks, and other techniques. It also includes features like ATP, Encryption, DPL, Business continuity etc.

Forensic & Incident Response
It allows your IT team to identify, track, and resolve email attacks from outside your organization, for example, a phishing or ransomware attack. You can search for any ALLOWED email (by subject and/or sender) that your users may report to you as malicious and perform remediation action on the same. Remediation options, for now, include sending an email to the recipient of the email and/or quarantining the email from the recipient's inbox. Quarantining is only available to Office 365 users (for now). If users click on a fraudulent link in an email, the Forensics & Incident Response tool allows you to identify these users for potential security concerns on their workstations, and determine if additional security training is necessary.

Email Archiver
Archiving email in real time and to achieve compliance. Its per user licensing with Unlimited storage.

Cloud to Cloud Backup
Microsoft says – The data on O365 is a customer's responsibility, Microsoft is not responsible for any loss of data. It has to be protected by using third party backup tool. Barracuda Cloud to Cloud Backup is a comprehensive backup and recovery of your Microsoft Exchange Online, SharePoint, OneDrive, Groups, and Teams data with Barracuda Cloud-to-Cloud Backup.

Phishline
With Phishline, you guard against every facet of social-engineering threats with continuous simulation and training for employees. Expose them to the latest attack techniques, and teach them to recognize the subtle clues and help stop email fraud, data loss, and brand damage. Embed learning into your everyday business processes with customized simulations that test and reinforce good behavior.
Network Techlab (I) Pvt. Ltd.
41, Sarvodaya Ind. Est., Off. Mahakali Caves Road, Andheri East, Mumbai, Maharashtra 400093
© 2021 Network Techlab (I) Pvt. Ltd. All Rights Reserved. Terms and Conditions | Privacy Policy